Biennale Apartments, Castello Apartment in Venice
---
Located in the most beautiful and authentic neighborhood of Venice, we offer completely newly renovated apartments for short-term rentals. The Castello neighborhood of Venice has the city's largest population of permanent residents and is home to Venice' famous Biennale Gardens, the Arsenale and the Cathedral of San Pietro di Castello, among many other fascinating sites. Yet here, only a twenty minute walk from the historic center of the city (Saint Mark Square or Rialto Bridge with his antique jewelry shops like Eredi di Jovon Bruno ), you will discover and live in the true Venetian lifestyle. You can shop for fruits and vegetables from a barge along a canal, eat in traditional Venetian trattorias and discover unique and authentic artisan shops. In the evening, join your neighbors in a stroll down Via Giuseppe Garibaldi and stop for a Spritz – Venice' favorite aperitif – at one of the many small bars offering outdoor tables with fantastic views on the Canale di San Marco and the Church of San Giorgio Maggiore.For your comfort, our apartments are completely renovated and modern including Ultra Fast WiFi, new appliances, and modern bathrooms. For your convenience, they are located within easy walking distance to public transportation, many historic sites and all of the traditional Italian shops you may wish to explore. For your experience, you will be living in the most authentic and beautiful neighborhood of Venice with colorful views of canals, fishing boats and historic buildings.
Here will be possible for you to:
Live and feel like a venetian, having an unique experience with high quality standards
Be the closest to the Biennale Art show and the Arsenale
Eat in the best and genuine (and not expensive) venetian restaurantes
Take a  morning run or a walk looking at St. Mark Square or at the lagune
Have a privileged place for the Venice Film Festival
Fast arrival with Alilaguna service from the Venice Airport Terminal
This is what is waiting for you in Castello: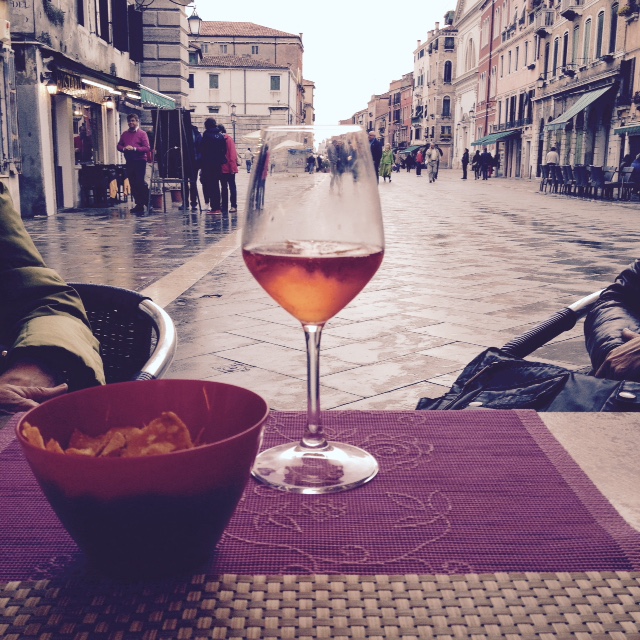 Enjoy the "Spritz": The typical venetian Aperitive

Saint Mark view from Via Garibaldi

Just outside the apartment

An old fisherman handing his web

Fruit and vegetables market directly on the boat

San Pietro di Castello ACTV boat stop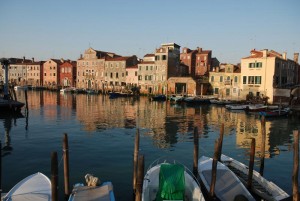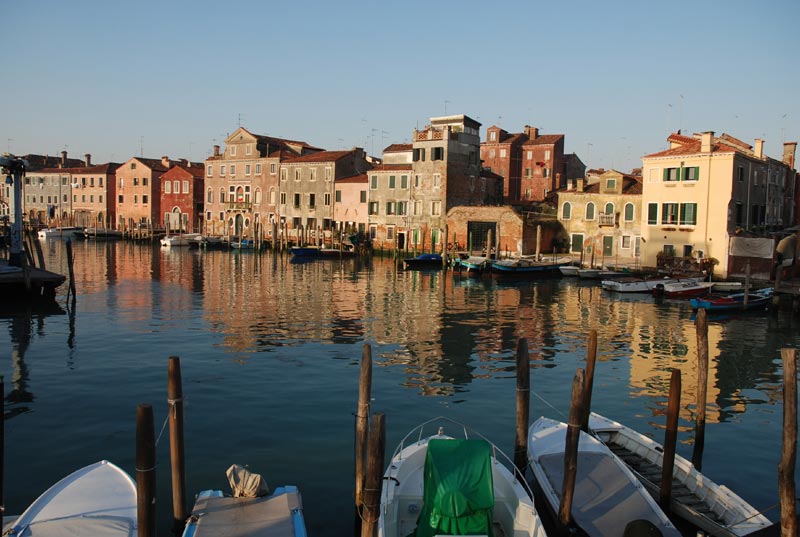 Ponte di Quintavalle View,just outside the apartment: Live an authentic, not touristic venetian life looking every morning at the real Venice, the one behind the courtain, get an apartment for rent that looks at a canal, the one that will leave  a "not fading" sign on your heart: when you'll be at homeyou'll just miss your holydays in Castello and you'll only think to came back once more !
You'll stay in the  most "venetian part of Venice", the one where you can still see old women chatting outside their homes, the one where you can see fisher settle down their fishing nets in the morning, the one where you can make a run looking at the laguna
Castello is still a zone lived by venetian that anyway are coming less and less cause the life in main the touristic zone is stressing  and the services for normal life are very few.
Castello is the place where you can see the true Venice! You can rent an apartment at very reasonable price, you can find restaurant that are focused on the local uses, you'll have a real venetian experience.
You can easily have confirm of that asking to every venetian or to every blogger that speaks really about Venice, Castello is the "zone of the venetians!"
Same Tips and Tricks for you by OgVenice the best Blog that talks about our beautiful city